C-Rad 115 working on tightening large bolts to a torque of 10,000 nm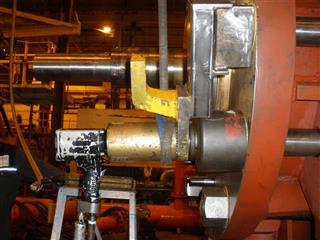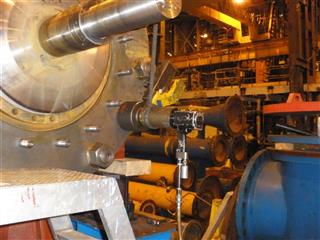 Pictures show the C-Rad 115 working on tightening large bolts to a torque of 10,000 nm. at a constant 4.5 rpm. The tool could be easily moved from nut to nut to follow the bolting pattern as it weighs less than 20 kilos. The job was torqued correctly pressure tested and dispatched with no problems in less time than had been envisaged

Helping out Agra Engineering Break out old seized bolts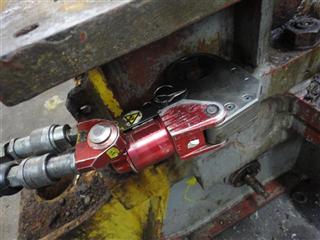 Low Height Hydraulic tool with 46 mm cassette getting in where there is little or no height producing over 2000 nm to undue bolts that had been in place since 1996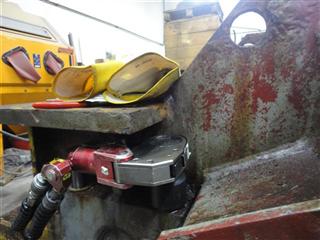 Hydraulic Tool but this time using a square drive and socket as on this nut the clearance behind the point of the hexagon was only 3mm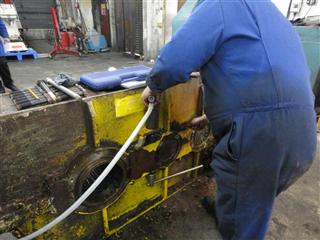 A C-Rad 40 just able to slide down the side of the gearbox pick up reaction and undo these old nuts 46mm with no effort as it can produce 4000 nm of constantly rotating power.

Market Leading HAV Equipment from 4S and Reactec

4S Talking Torque is a small, specialist firm providing unique services and solutions to big international companies.

It specialises in the calibration, repair, hire and sales of all types of torque wrenches, and is one of the only firms of its type in Scotland.

Established for over 15 years, the Ladybank-based firm is a trusted player in the Fife engineering community and beyond, providing first-class service and considerable expertise in the specification and maintenance of torque equipment.

All types of torque equipment – hand-torque wrenches, hydraulic wrenches, hand-torque multipliers and pneumatic torque wrenches – can be calibrated with a service fully compliant with ISO 2000.

Owner Peter Roussel explains: "In-house we can calibrate to 25,000 lb/ft and we supply tools from ¼" to 3 ½" square drive, from as small as 5 lb/in right up to 60,000 lb/ft.

"In addition to this we also design and manufacture specialist tooling to solve bolting problems, normally from an accessibility point of view. We have done this many times for people like FMC in Fife, Vetco Gray in Aberdeen, and many other companies in the oil industry, making various specialist tools."

Talking Torque is the only Scottish repair centre approved by both Norbar and Britool, and aims for a 24 to 48-hour turnaround, inspecting and quoting before starting repairs.

Fully traceable vibration monitoring can also be carried out, by trained personnel, either in the premises or, if required, on-site.

Sales is also an important aspect of Talking Torque's business and because of its many years experience within the bolting industry it can offer a wide range of all the leading brands of tools and equipment. Experienced staff can also make on-site visits to help and advise on all aspects of bolting applications.

The firm has been doing vibration measuring for HAV (Hand-Arm Vibration) for the last five years, but has now added a HAVmeter monitoring system, as supplied by Edinburgh company Reactec, the market leader in this field.